Pokemini is an iOS and Android game by Cocone. A social networking app and a free game with optional payment.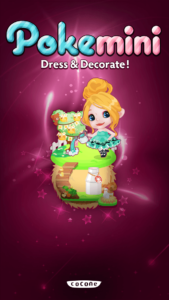 But, what is Pokemini? Pokemini tells a cute story about your "Mini" traveling to Earth trying to find "Yummy Donnuts" which in my point of view, fair enough, who doesn't travel all the way to earth to Eat delicious donuts?
Now, in the game, you have the chance to create your own character, nickname and zodiac. With all this completed your adventure starts! If you don't like how it looks at the beginning, don't worry you can change it during the game using donuts (all but the zodiac sign, that one stays forever)!
One of my favorite parts is sharing! Because this is a social media game everybody can come and visit my world in Pokemini and I can visit the worlds of everybody! We can share our ingredients, gifts, water our plants, etc! With this, your world will grow faster and you can have more swag.
This is how my Avatar looks now: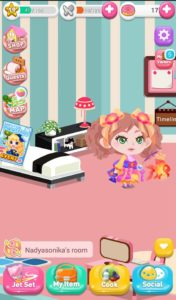 As I was saying before, you can make your avatar and world the way you like. To do that, you need to buy objects with donuts. My mini has the outfit of a cute little geisha that I earned in the Gumball (this is pretty random but sometime you get what you want). Looking at the Gumball they have pretty cool stuff, which I really, really want the octopus skirt… OMG it's so cute!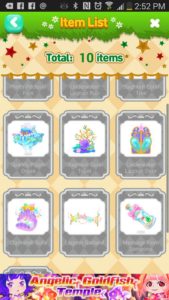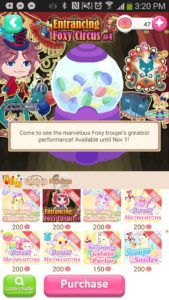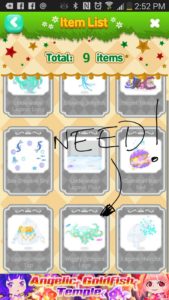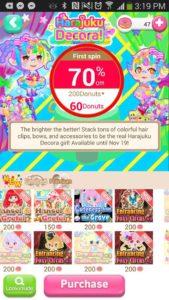 And talking about my world so far it looks pretty simple because it's kind of expensive to make it the way I want it to look. I want a gigantic, super, amazing water type Japanese-like world and just like it sounds, it's kind of difficult… but I will do it, eventually… so far this is how mine looks like. I have a fish, it's a start.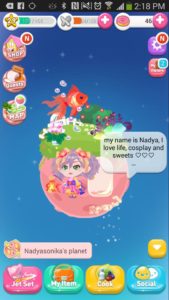 Now, like you can imagine, your mini will get hungry, need to pee, shower and those kind of things that takes some time to do. But there's other things like visiting friends, cooking, harvesting, etc.
One of the funniest parts of the game is the quest and collect the gifts from other worlds that you earn while you are in a higher level. Right now I'm in level 29, I've almost reach the new Lamb World. Every time you reach a new level, you earn gifts, this could be clothing, recipes, accessories for your world etc.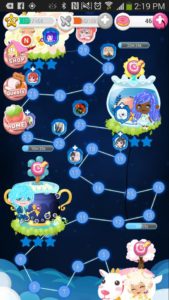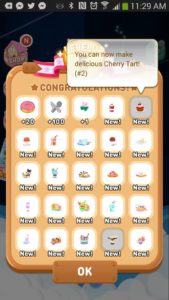 The image illustrates the Quest, and as you can see, the icons is what you need. They're zodiac badges that your friends or visitors give you if you do them favors like watering their trees. So, let's be friends in this game and grow together!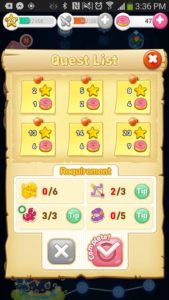 I can't say that this game is perfect but if you like dress up and social media games, it's pretty fun and addicting, has tons of content, very pretty looking, and it's about donuts (I think this is what got me into it) and well my advice, if you want to play this game you need to be patient and play tons of hours.
Be my friend in this game and let's water our plants together!
For iOS: https://itunes.apple.com/app/id704331940
For Android: https://play.google.com/store/apps/details?id=jp.cocone.minime