Hello everyone! Today I'm going to write a review my new Cloud synthetic lace front wig!
This Wig is sponsored by Uniwig 🙂 They have a website here and a Facebook page here, feel free to visit them! 
1) Quality of the wig :
It is a medium wig, it's 22″ long and the style is straight, very beautiful, is heat-resistant, but anyway it is advisable to use in not so high temperatures, because you can still burn the fibers anyway.
I think what I like the most of this wig is the color, the gray/purple color of it makes me want to wear it all day/everyday <3
2) Accuracy  : 
The wig it's very accurate to the photos on the website as you can see there, a little difference but it's because of the light on the real life photos, not everybody has a LightRing: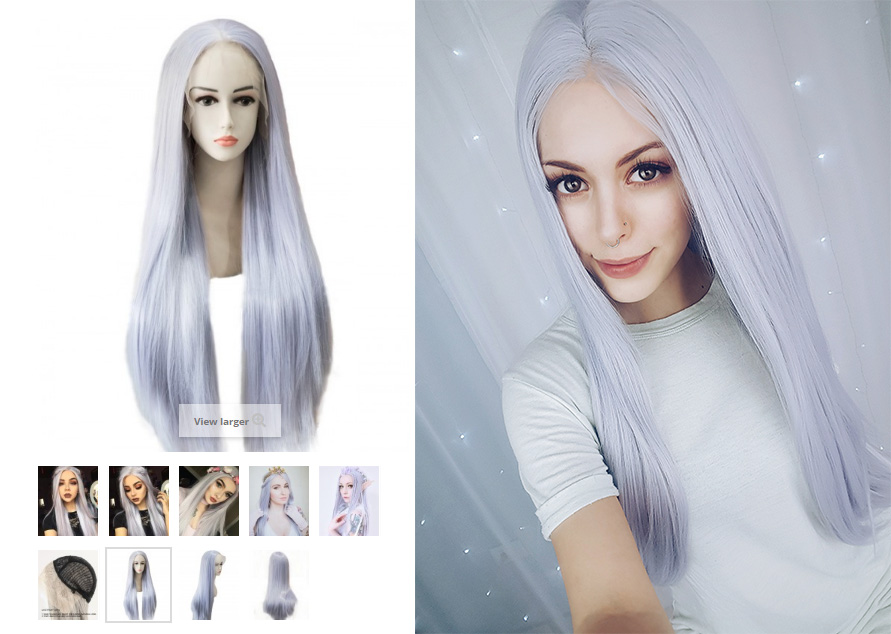 3) The seller : 
UniWigs is a very kind seller, they have great experience on the web so they are ready to answer to your messages and questions everyday (except the weekend). I really like them! <3
4) The shipping : 
I received the wig in 2 weeks, so the shipping is okay! But make sure the wig is available so you don't have to wait more, okay?
5) The price : 
The price of this wig is around 110 dollars on their website, If you are use to wear front lace wig, this is the standar on prices so it's not expensive but not cheap :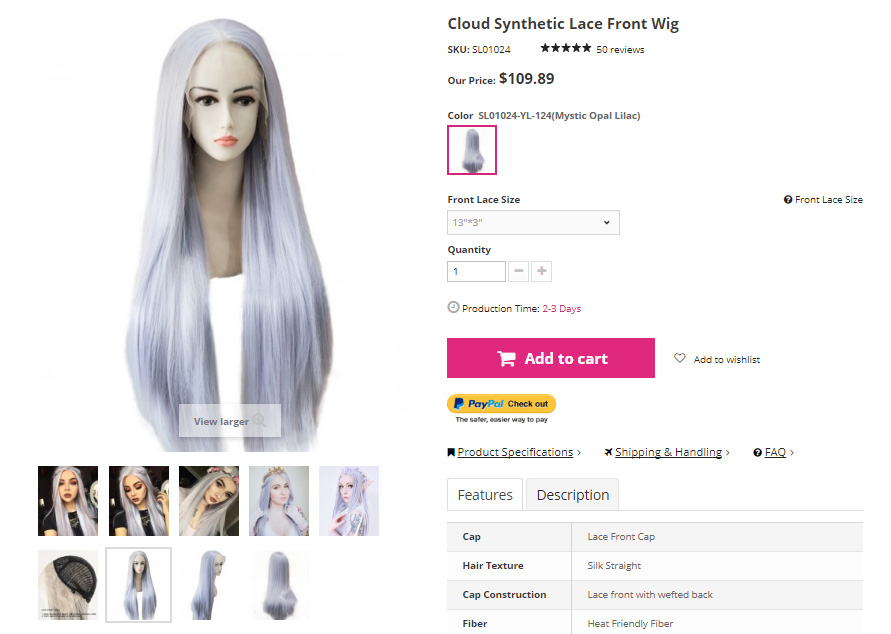 – Quality of the wig : 5/5
– Accuracy : 5/5
– Shipping : 5/5
– Seller : 5/5
– Price : 4/5
If you really like this or any other wig on their webpage use my code SH10 for 12% off!!!
I hope you liked my review, more reviews are coming soon! Always hearing your opinion, tell me what you think and visit UniWigs!!! <3