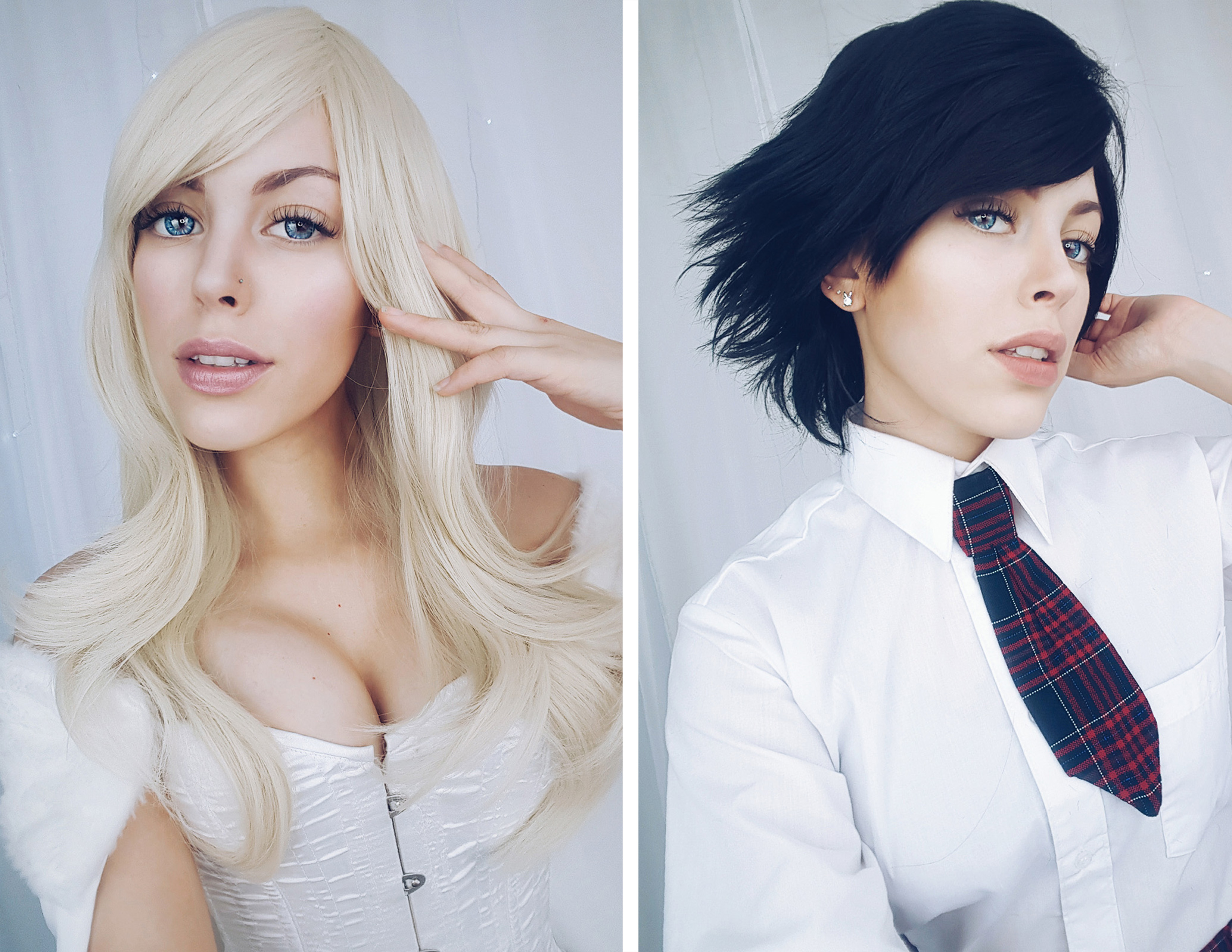 Hello everyone! Today I'm going to write a review two different wigs, one for Julia Volkova and Emma Frost.
These wigs are sponsored by CosplayBuzz 🙂 They have a website here and a Facebook page here, feel free to visit them ! 
Review GO!
First impression? Amazing! Super comfortable, lightweight. Looks and feels extremely real! Definitely recommend it!
1) Quality of the Wig :
For the Emma wig, I wear the wig PL380B that in the web picture is recommending wearing it for Sucker Punch's "Baby Doll" cosplay, which I think is a great idea! The texture is great and very lightweight!
For the Julia wig, I wear the wig LQ01B that in the picture on the website is recommending it for a Durarara "Shinra" cosplay. For this wig I have different opinions, the texture is weird, like not smooth at all BUT! makes the little spikes stay without hairspray… so is this why? When I took it out the bag it was very messy, I had to brush it and stylize it a little bit and at the end works perfectly!
2) Accuracy of the wig : 
The wigs are pretty much exactly as you can see on their webpage. My photo on the blonde wig looks a little bit lighter but it's because of my set of lightning that I use for the photos!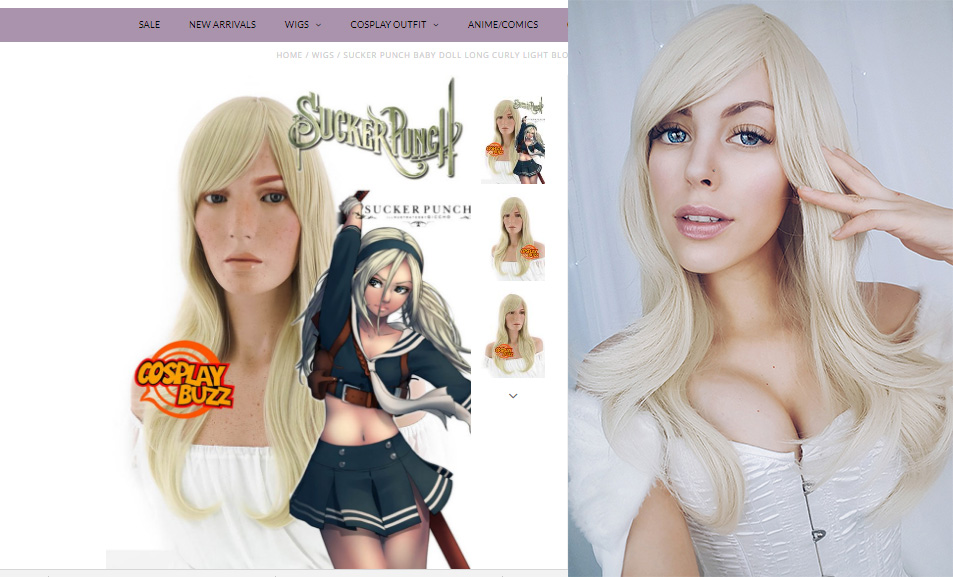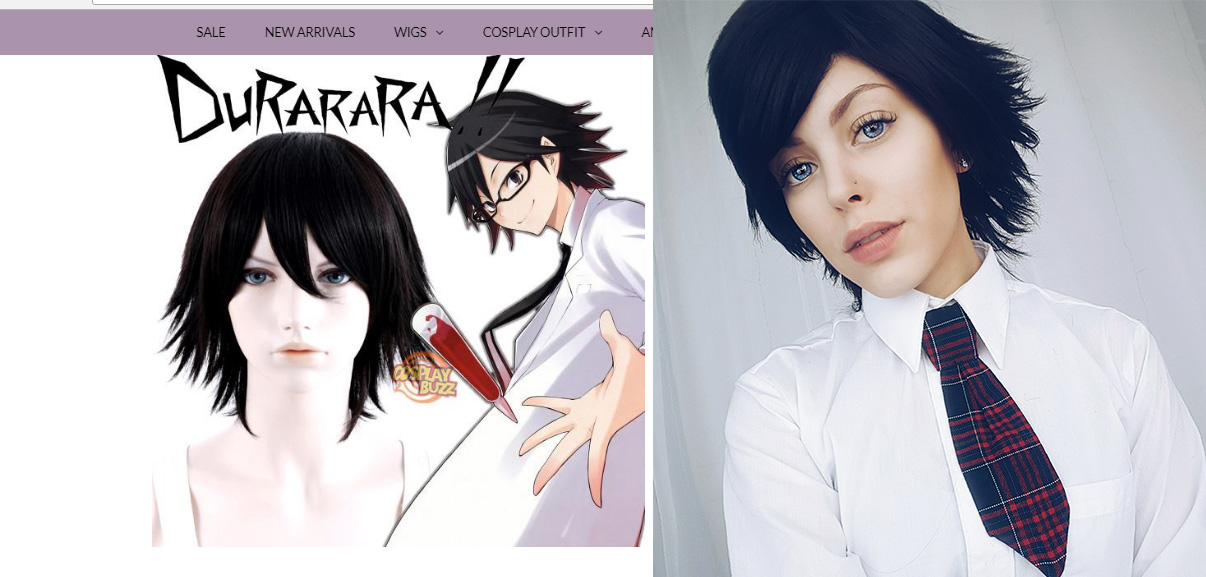 3) The seller : 
CosplayBuzz is too sweet and fast, they answer your messages and questions everyday, and are always ready to help.
4) The shipping : 
I received the wigs within 1 week, so the shipping is very good.
5) The price : 
The price of the black wig is around $19 dollars and the price of the blonde wig is around $22 dollars, for not being a front lace and not having the clips to attach it to your hair is okay, not cheap but affordable.
– Quality of the wig : 3/5
– Accuracy of the cosplay : 5/5
– Shipping : 5/5
– Seller : 5/5
– Price : 3/5
I hope you liked my wig review, more reviews are coming soon, don't hesitate to tell me what you think !!