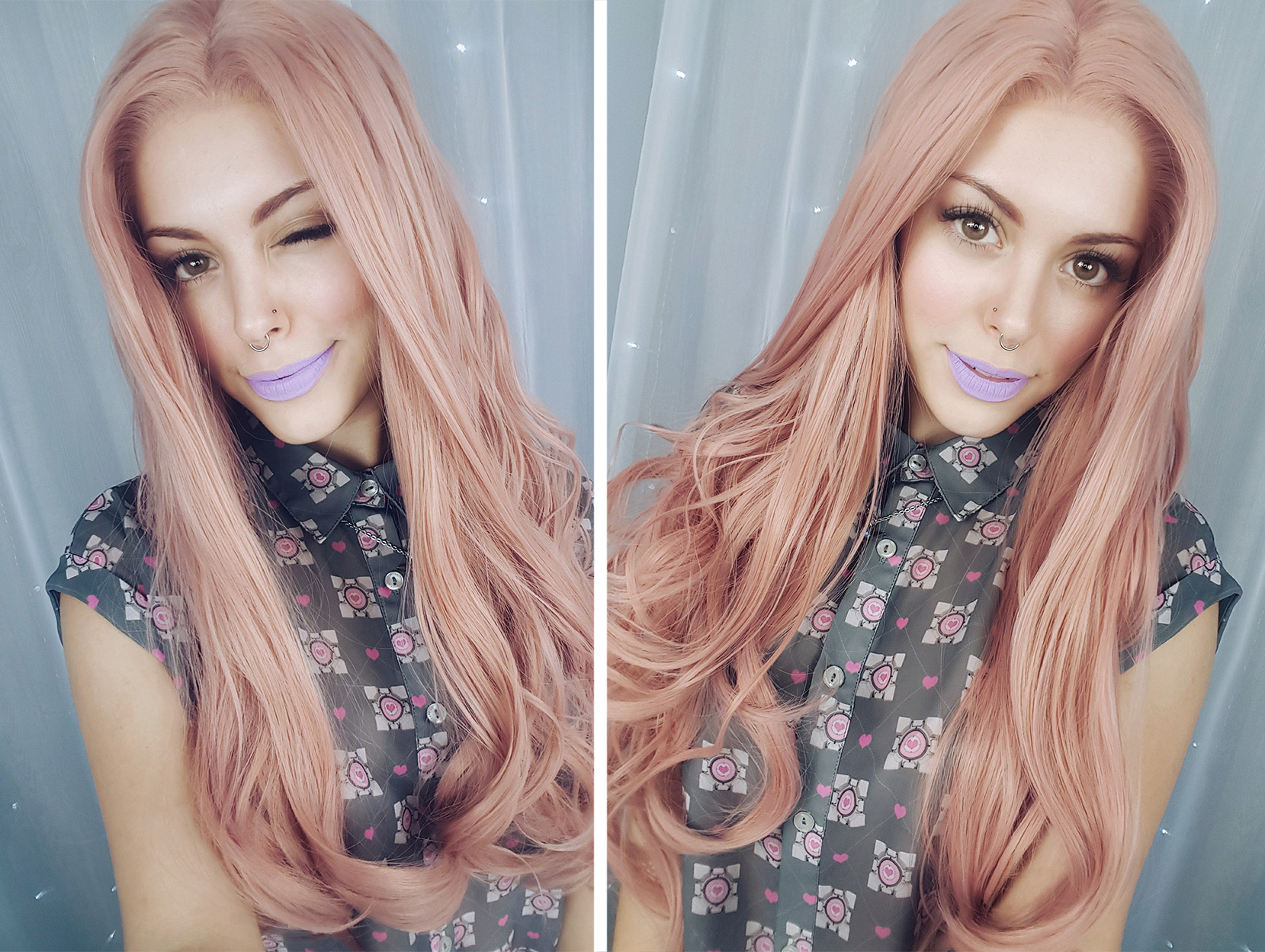 Hello everyone! Today I'm going to write a review a beautiful peach wig. I was very excited to get this in my hands!
This wig is sponsored by HeaHair ? They have a website HERE and a Facebook page HERE, so feel free to visit them ! <3
1) Quality of the wig :
First, when I opened the bag, the first thing I saw was the length of the wig. Super long! The color was unique, a combination of peach/pink. If you wanted to dye your hair this color but are too afraid to damage your hair, this wig is the solution! You can wear it to parties or special occasions.
The texture of the synthetic fabrics are very soft and thick, pretty realistic and natural. Just the one thing is that HeaHair put an oily product to make the waves of the hair stand up. If you don't want this you need to wash the wig with shampoo, let it dry and the it's ready to use.
2) Accuracy of the wig : 
So, as I was explaining before, when you add some product to the hair, it's like your own hair, so mine had some product to look more wavy, a little shine too, so putting that a side, the length and color are the same as the one showing on their webpage. This wig is called "Long Full Wavy Rose Gold Synthetic Lace Front Wigs Pastel Peach Pink Hair" and you can find it HERE.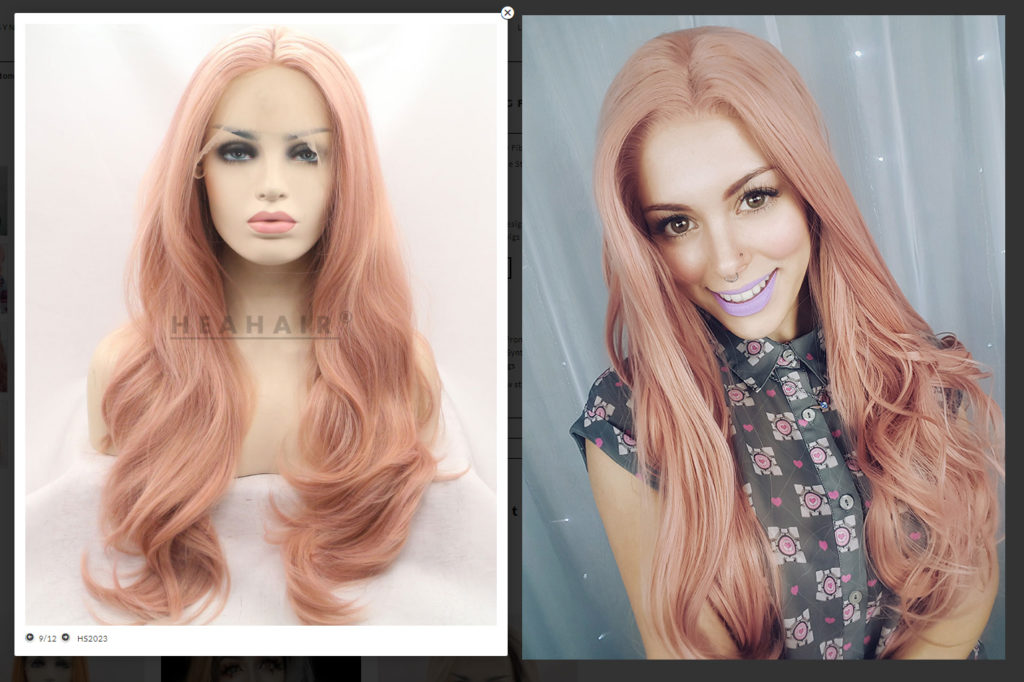 3) The seller :
I love wigs, and you can tell when other companies love them too for their service, and HeaHair is one of them. I wish I had the power of just thinking of a color and then changing it magically, but till that happens I have a very known and trusted company in HeaHair. Their service is excellent!
4) The shipping : 
I received the wig within 1 week, perfect!
5) The price : 
The price of this wig is ok, remember that lace front wigs are not cheap and if you want to use this wig several times you better invest well. The price is around $80 dollars on their website and includes the wig, and a wigcap.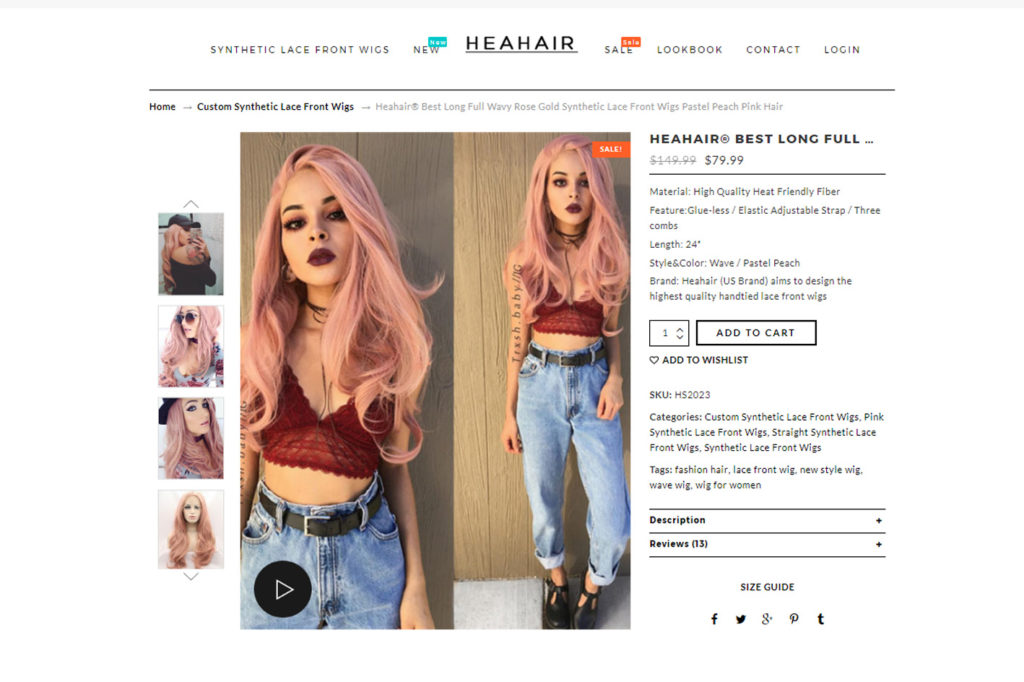 – Quality of the wig: 5/5
– Accuracy of the wig: 4/5
– Shipping : 5/5
– Seller : 5/5
– Price : 4/5
I hope you liked the review, I can tottaly do Euphemia or supersonico! <3 More reviews are coming soon, don't hesitate to tell me what you think! <3