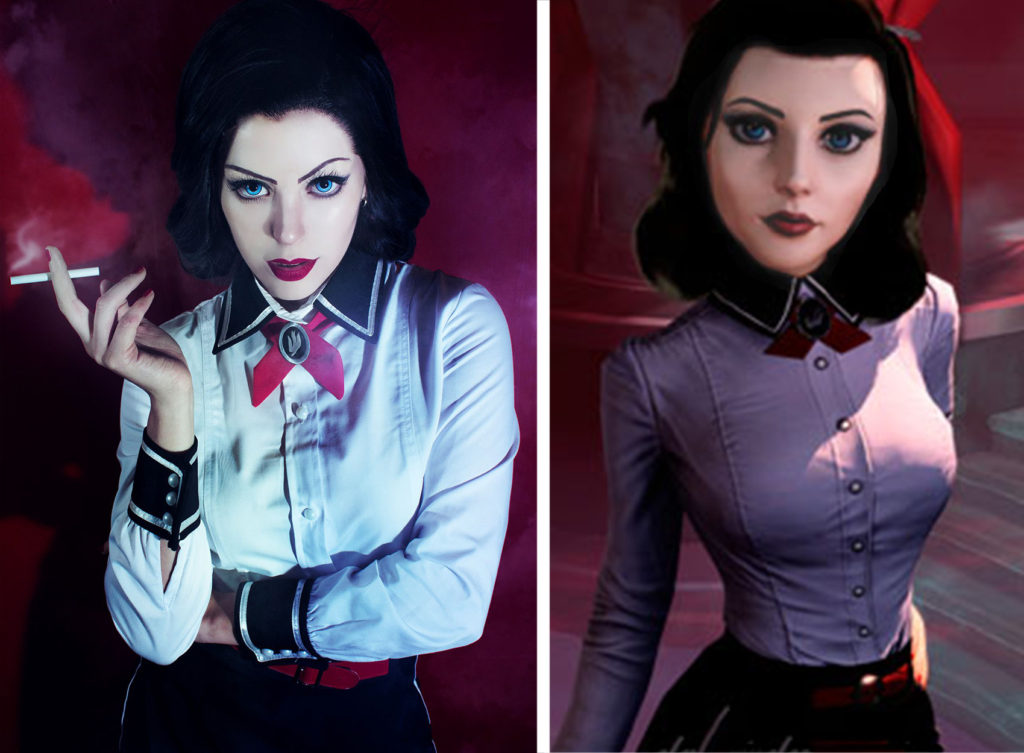 Hi friends! Today I'm going to write a review of my new Elizabeth from the DLC of Bioshock!
This cosplay is sponsored by Miccostumes! They have a website here and a Facebook page here, feel free to visit them!
Let's get started!
1) Quality of the cosplay:
The cosplay includes : The skirt, the blouse, the red ribbon and the pin of the neck. This is my fav version of Elizabeth and is such a cool character!
A – The fabrics:
The outfit is overall made of polyester, the belt shiny fake lether and the pin is made of fabric, surprisingly I did not have to make any adjustments to this cosplay, I'm used to making a little upgrades and this was perfect.
B – The shape
The whole costume was perfect for my body, I order a Small.
C – The details:
Overall I like the cosplay itself, as you can see the details here: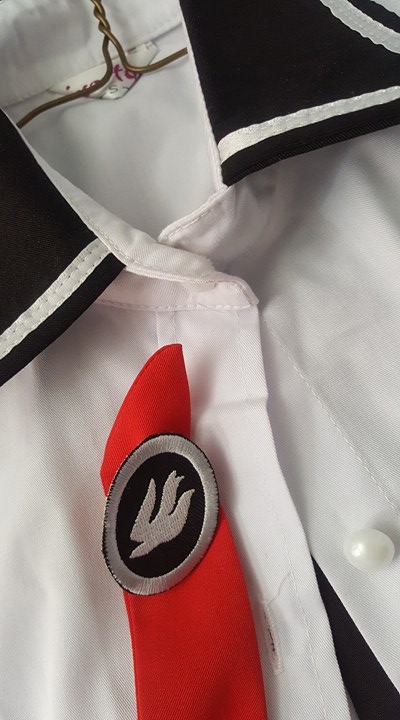 I had to do crazy eyebrown makeup to make it look a little bit more like the character + I had to buy the fishnets that she wears!
I HAVE TO SAY THAT THIS COSTUME LOOKS PRETTY GOOD! You should try it!
2) Accuracy of the outfit: 
The cosplay is very accurate to the photos on the website as you can see here: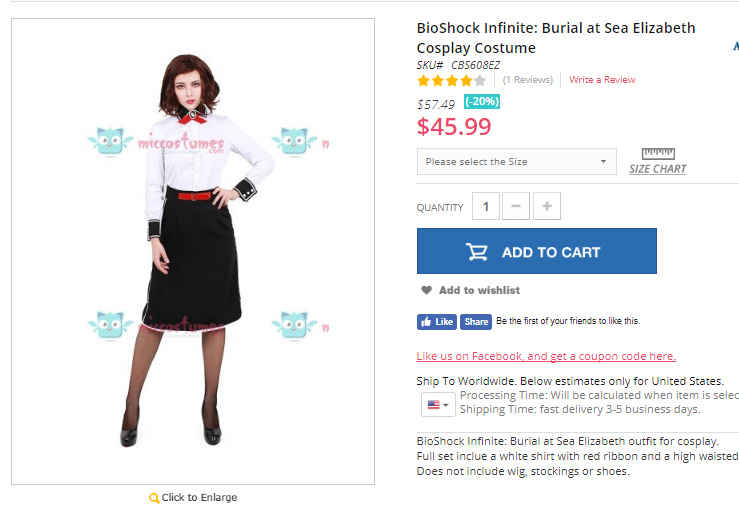 3) The seller: 
I really like Miccostumes! They are always kind in their emails/chat and they show lots of interest if you are happy with your cosplay and that makes me feel loved and that they care about me! <3
4) The shipping: 
I received the cosplay within 2 weeks, so the shipping is good! The cosplay wasn't damaged at all, everything in its place! you have to make sure is on stock so you don't have any problem.
5) The price: 
The price of this Cosplay is around $45 dollars in their website, I think the price is excelent for this cosplay and with this quality  it's very affordable, if you have the specs go for it!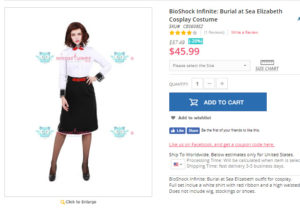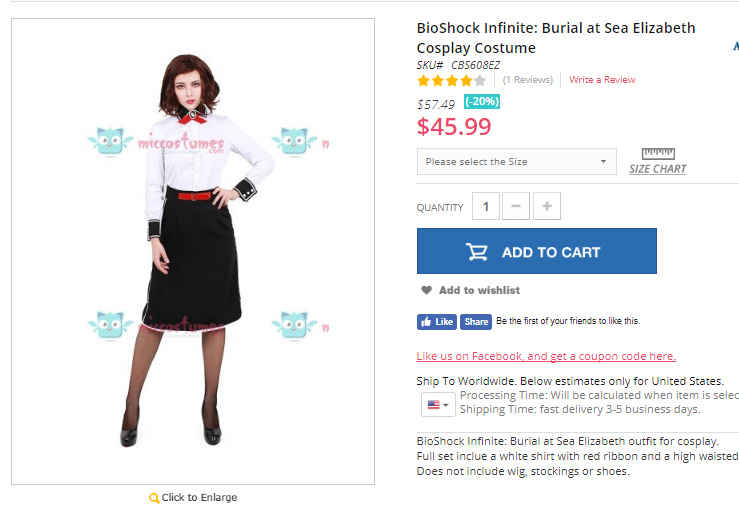 You can find this cosplay HERE
– Quality of the cosplay : 5/5
– Size of the dress and the accessories  : 5/5
– Accuracy of the cosplay : 5/5
– Shipping : 4/5
– Seller : 5/5
– Price : 5/5
I really hope you liked my review, more reviews are coming soon so don't hesitate to tell me what you think!
See you soon! <3
Cheers,
Nadya