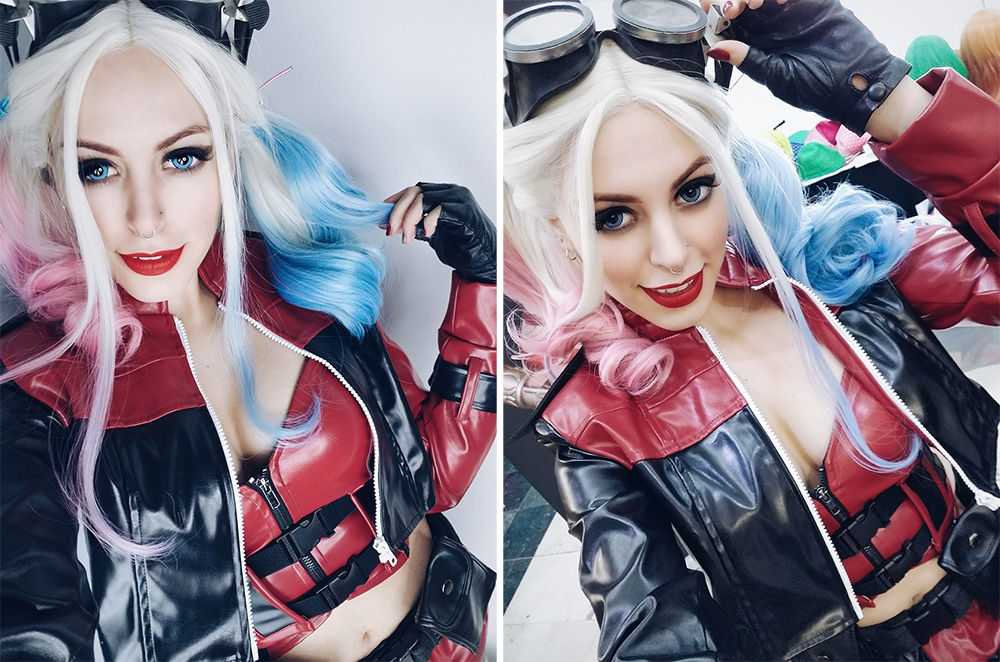 Hello friends! Today I'm going to write a review for this awesome Harley Quinn wig from Wig is Fashion.  🙂
These wigs are sponsored by Wig is Fashion 🙂 They have a website here and a Facebook page here, so feel free to visit them!
Lets go!
1)Quality of the wig
Wig is Fashion have high quality lace front wigs, so you can rest assured they will be just what you expect! you can find this Harley Quinn
wig here


2)Accuracy of the wig
The wig looks very similar on the image and in real life, you can easily run your fingers through it, and brush it, and it doesn't give you the feel of a cheap wig.
Color
The color matches perfectly the description, it has a beautiful baby pink and blue.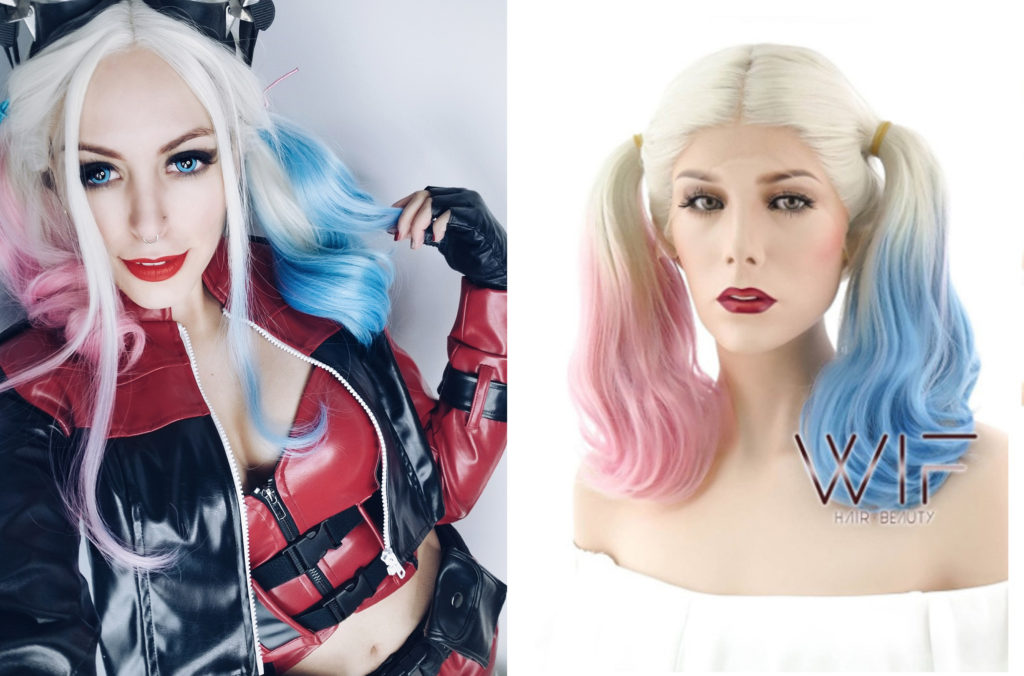 3) The seller
It was very easy to contact Wigs is Fashion, they were very nice and answered all of my questions in a flash!
4) The shipping
It took the wig a month to get here because it kept being out of stock!
5) The price
The price of this wig is around $75.00 dollars. Which is the average for lace front wigs with good quality. You can find it here
– Quality of the wig : 5/5
– Accuracy of the wig: 5/5
– Shipping : 4/5
– Seller : 5/5
– Price : 5/5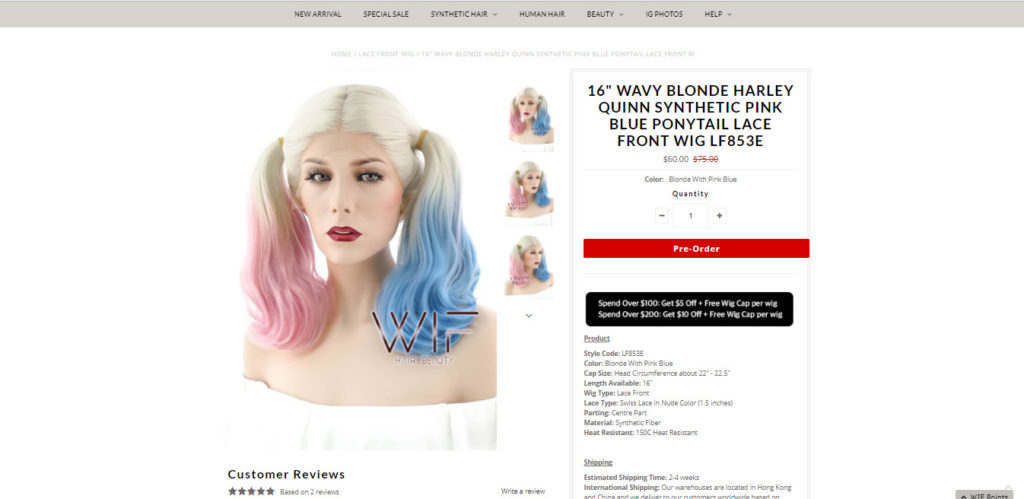 If you want to buy this wig you can find it Harley Quinn
For more wigs, please visit: Wig is Fashion
Thank you so much and see you in the next Review! <3