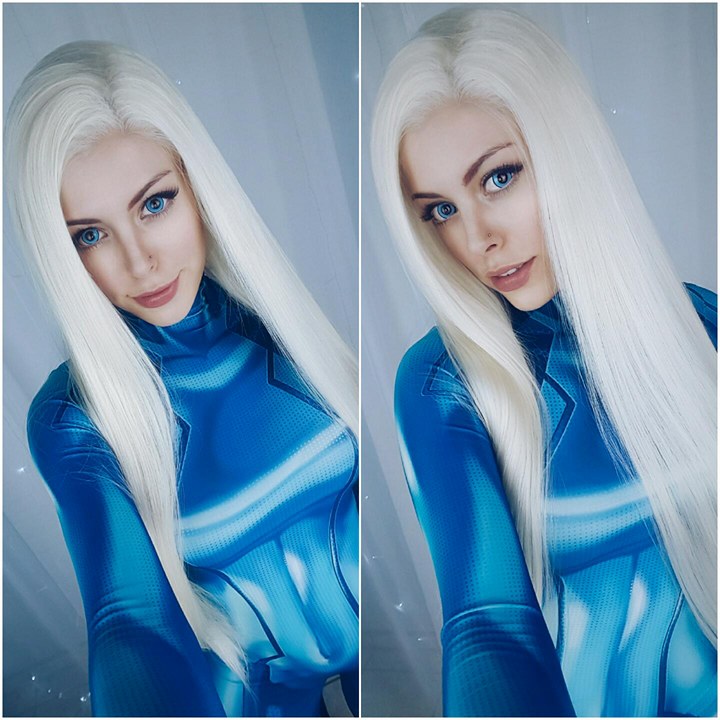 Hello everyone! Today I'm going to write a review for the wig for Samus Aran from Metroid.
This wig is sponsored by EvaHair. They have a website here and a Facebook page here, feel free to visit them. They are from Chicago!
Alright, let's do this!
1) Quality of the wig:
Ok, I chose the long straight blonde so I'm going to be completely honest, this is BY FAR the best wig I have ever had, I can even say that It's way prettier when you have it in your hands.
I will explain why; it has all the good things of a good wig, texture, length, clips to clips in your hair, color. In general, this wig has it all. Feels good wearing it, it's not heavy at all even when it's a lot of hair.
One of the main reasons this is the best wig ever, is that you can use it all the way back or, if you prefer, the hair to the side is also possible. Like myself that I need this for a ponytail for my Samus cosplay and it would be perfect.
3 – Accuracy
The color, length and texture are the same as in the picture.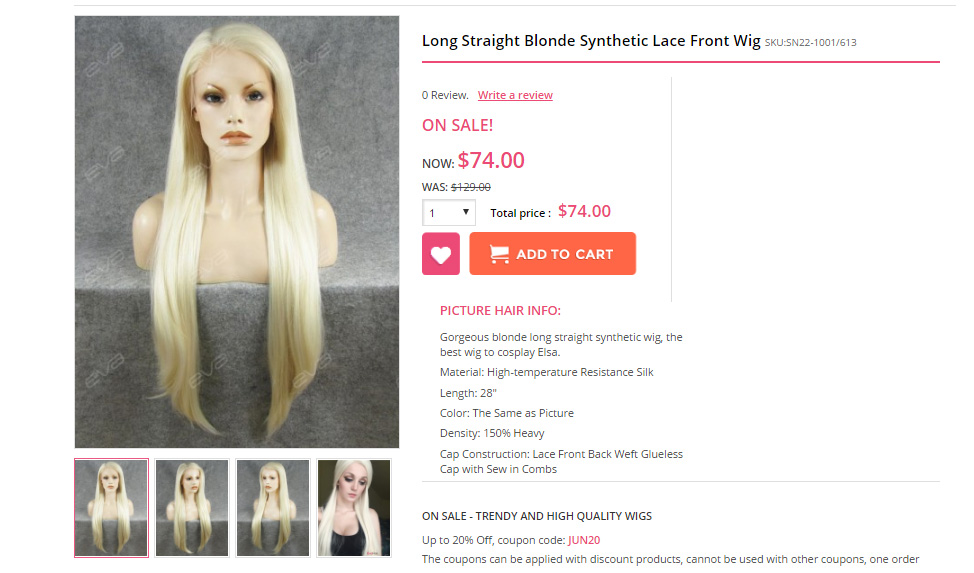 4) The seller : 
EvaHair is way too sweet, they have a great communication on email, they answer your messages and questions right away, which makes them a really great seller!
5) The shipping : 
I received the wig in 1 week, so the shipping is good if you are in a hurry. You can trust them if they have them on stock of course!
6) The price : 
The price of this wig is around $74 dollars on their website which is amazing for a frontlace wig!
7) Conclusion : 
– Quality : 5/5
– Size : 5/5
– Accuracy : 5/5
– Shipping : 5/5
– Seller : 5/5
– Price : 5/5
In general this wig blew my mind, I can't wait to make it into a ponytail or not… and just wear it forever like this!
Don't forget to use the code: nadya for a %15 off <3
I hope you liked my review, more reviews are coming soon <3