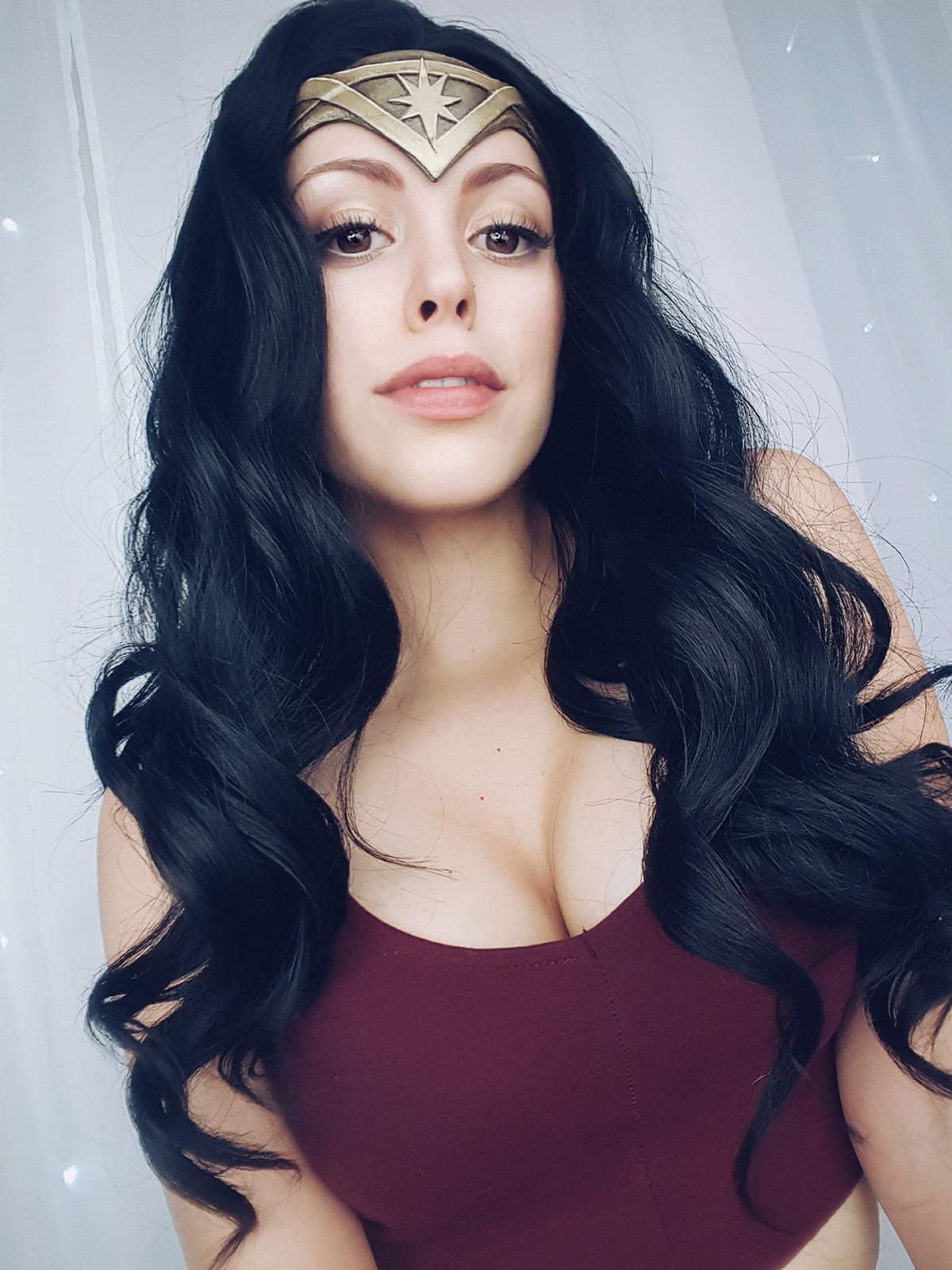 Good day everyone! Today I'm going to write a review for my Wonder Woman wig!
This wig is sponsored by DonaLovehair 🙂 They have a website here and a Facebook page here, so feel free to visit them ! 
1) Quality of the wig :
I'm going to start with… Perfect! When I first open the box and saw the wig I was in shock, the perfection of the curls made me not even want to touch them. When I finally decided to grab the wig and cut the front lace I was so scared of not doing it right! It was too perfect.
The texture of the synthetic fabrics are very soft and thick, pretty realistic and natural.
2) Accuracy of the wig : 
As you can see in the photo below its identical to the one is showing on their webpage, to be more precise, it's called "Black long wavy synthetic lace front wig-SNY078" and you can find it HERE.
3) The seller :
I can't thank to DonaLove hair enough, they are suuuper nice, they are always asking if the wig was alright, the shipping, comments, etc. Their service is excellent!
4) The shipping : 
I received the wig within 1 week, so the shipping ok!
5) The price : 
The price of this wig is quite expensive, but if you are planning a cosplay of Wonder Woman, that is already expensive. So to have the perfect hair just do it! The price is around $115 dollars on their website and includes the wig, a brush, a cute little bag and a wigcap.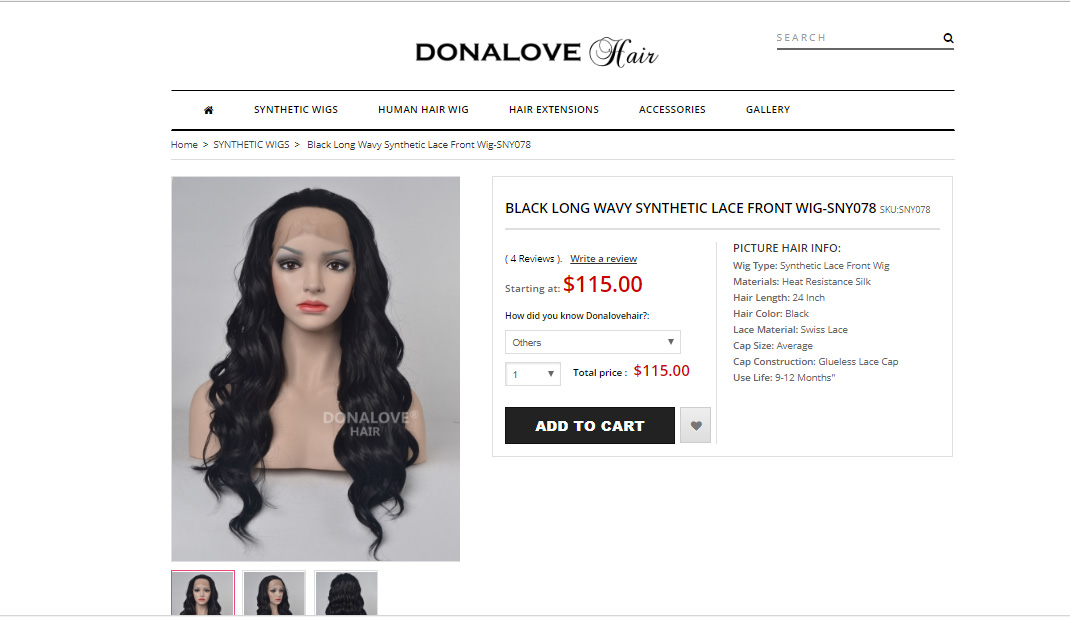 – Quality of the wig: 5/5
– Accuracy of the wig: 5/5
– Shipping : 5/5
– Seller : 5/5
– Price : 3/5
DISCOUNT CODE: NADYA to get 8% off.
I hope you liked my review, I'm planning so many cosplays with this wig like Yennefer from the Witcher! <3 More reviews are coming soon, don't hesitate to tell me what you think! <3