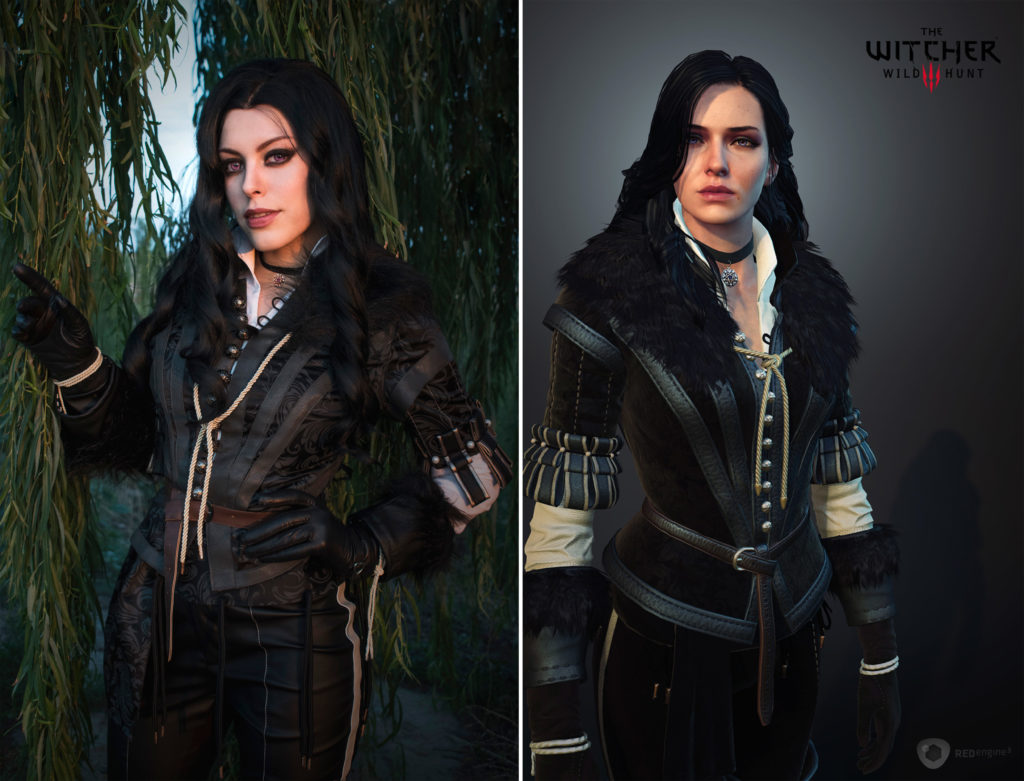 Hello friends! Today I'm going to write a review of my new Yennefer from the videogame The Witcher!
This cosplay is sponsored by Cosplaysky ? They have a website here and a Facebook page here, feel free to visit them!
Let's start!
1) Quality of the cosplay:
The cosplay includes : the white t-shirt, the gloves, the belt, the furry scarf, the blouse, pants, all the little ropes, and the fancy belt she wears under the blouse. I wore Triss cosplay so many times that I wanted to see how it feels being Team Yen… So I had high expectations for this cosplay!
A – The fabrics:
The outfit is made of fake leather and fancy painted fabric plus the furr is so nice. The only part I didn't like was the gloves that were made of fake leather but I changed them for a real leather and the problem was fixed! 😉
B – The shape:
I always have to make it to fit my shape, I had to adjust the pants and the black blouse because it was too big for me. (but I usually do it for cosplays that I don't make myself, because everyone has a different body… blah, blah… and I understand that it won't 100% fit me).
C – The details:
Overall I like the cosplay itself, as you can see the details here:
The entire costume has great fabric, the buttons are perfect and the little pearls that she wears on her sleeves are great, all together it looks pretty cool!
2) Accuracy of the outfit: 
The cosplay is very accurate to the photos on the website as you can see there: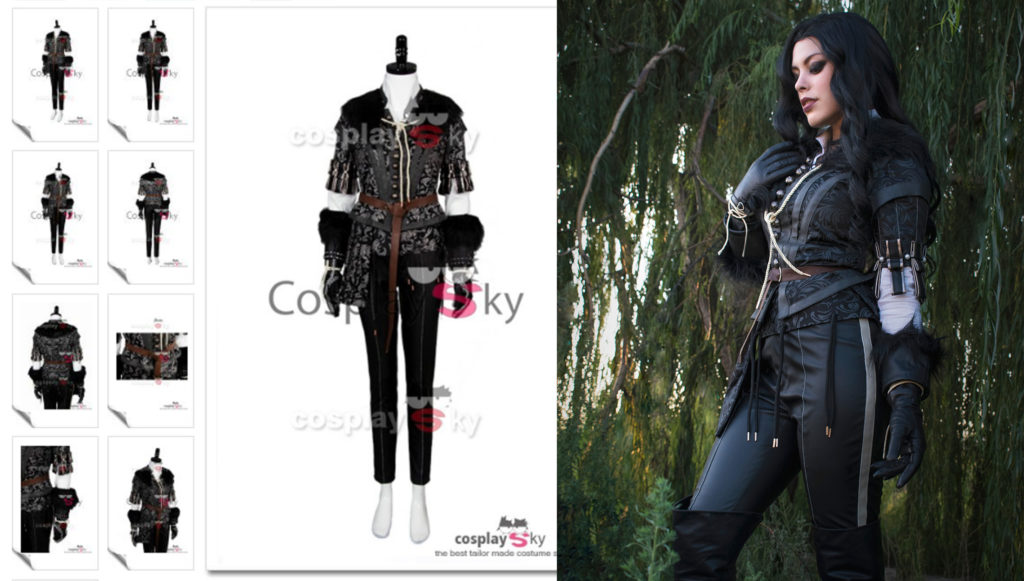 3) The seller: 
I think that CosplaySky is my fav cosplay store! They choose very wisely and they like details on their cosplays, they are always kind in their emails and they care about you! <3
4) The shipping: 
I received the cosplay within 3 weeks, so the shipping is super nice! The cosplay wasn't damaged at all, everything in its place!
5) The price: 
The price of this Cosplay is around $115 dollars in their website, I think the price is super amazing not saying that finding a fabric that fits Yennefer costume is pretty hard also is the complete cosplay and with this quality it's very affordable, the only thing is the necklace, but it's a star c'mon you can find that kind of necklace in any goth shop.
You can find this cosplay HERE
ALSO!!! If you feel like saving some $$$ use the code: Nd15 for a 15% off <3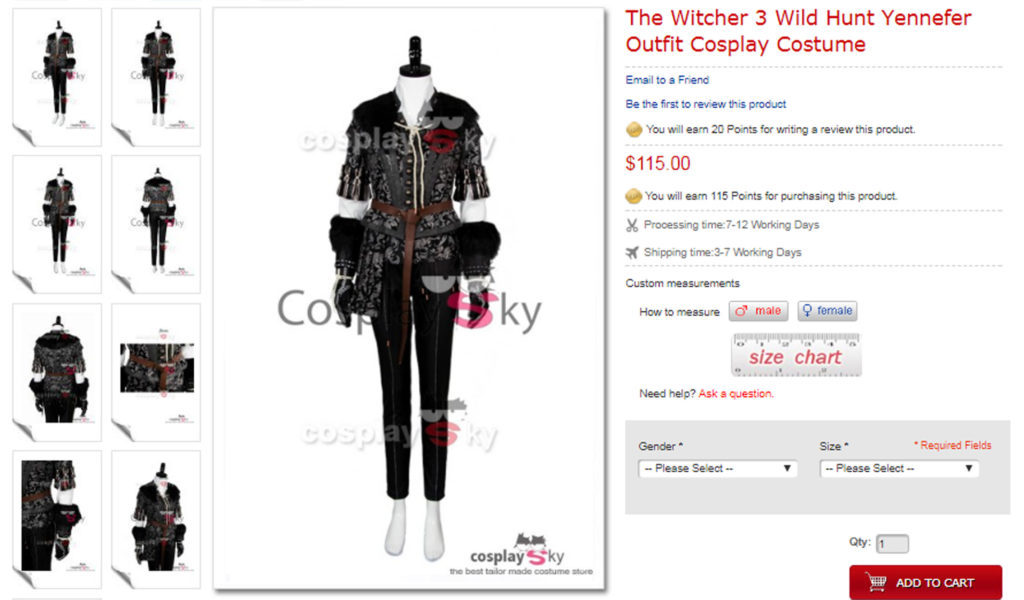 – Quality of the cosplay : 5/5
– Size of the dress and the accessories  : 3/5
– Accuracy of the cosplay : 5/5
– Shipping : 5/5
– Seller : 5/5
– Price : 5/5
I really hope you liked my review, more reviews are coming soon so don't hesitate to tell me what you think!
See you soon! <3
Cheers,
Nadya